Community Share & Open Discussion
Tuesday, May 9th
10:00am – 11:30am ET

It's been a few months since we've hosted an open discussion…we welcome those living with Parkinson's and those caring for people living with Parkinson's to come and share questions, comments, and information with fellow community members.
This is a facilitated discussion, ledby volunteers who either have Parkinson's or care/cared for someone living with Parkinson's.
---
Finding Hope and Inspiration


Tuesday, May 17th
10:00am – 11:30am ET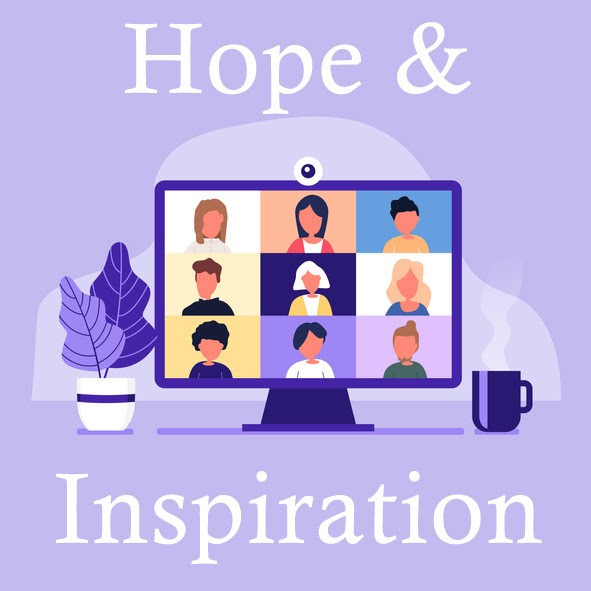 Join us for a viewing of the previously recorded webinar of the Davis Phinney Foundation's Living With Parkinson's Meetup panel discussion of the topic: Finding Hope and Inspiration.
A diverse group of individuals living with Parkinson's share their stories, tips, and insights on how they find hope and inspiration while living with Parkinson's. A facilitated discussion will occur after watching the video.
The Importance of Building
Your Care Team
Tuesday, May 23rd
10:00am-11:30am ET
In this Watch & Discuss, we will view a previously recorded webinar presented by the PMD Alliance. Movement Disorder Neurologist Dr. Jaime Hatcher-Martin MD, PhD, FAAN will discuss why it is important to develop your care team and how this team should hear, acknowledge your needs and help you navigate the care system.
Did You Know?
PSN has a listing of research studies posted on our website — Take a look!
In Our Parkinson's Community…